Last month there was a very impressive talk by Marc Stamminger, Professor for Computer Graphics at the University of Erlangen-Nürnberg, during the Lecture Series "Visual Computing" at the Universities of Konstanz and Stuttgart. Title of this presentation was "Is it real? Capturing and Modifying Reality".

Marc Stamminger refered about how they can modify the mimic of George W. Bush, Barack Obama or Wladimir Putin. They use a Youtube video of the target person and generate a 3D model of their face. Then they capture the live mimic of an actor with a regular webcam and generate a 3D model of the face of the actor. Mapping both models, they are able to transfer the actor's mimic in real-time to the target person's face.
It works pretty well with politicians holding a speech as they usually are filmed from the front. However, if you watch the target person's mouth closely, you can see that the teeth are still a challenge. But I am sure it is just a question of time to get it right.
You can follow how it is done in this impressive video on YouTube.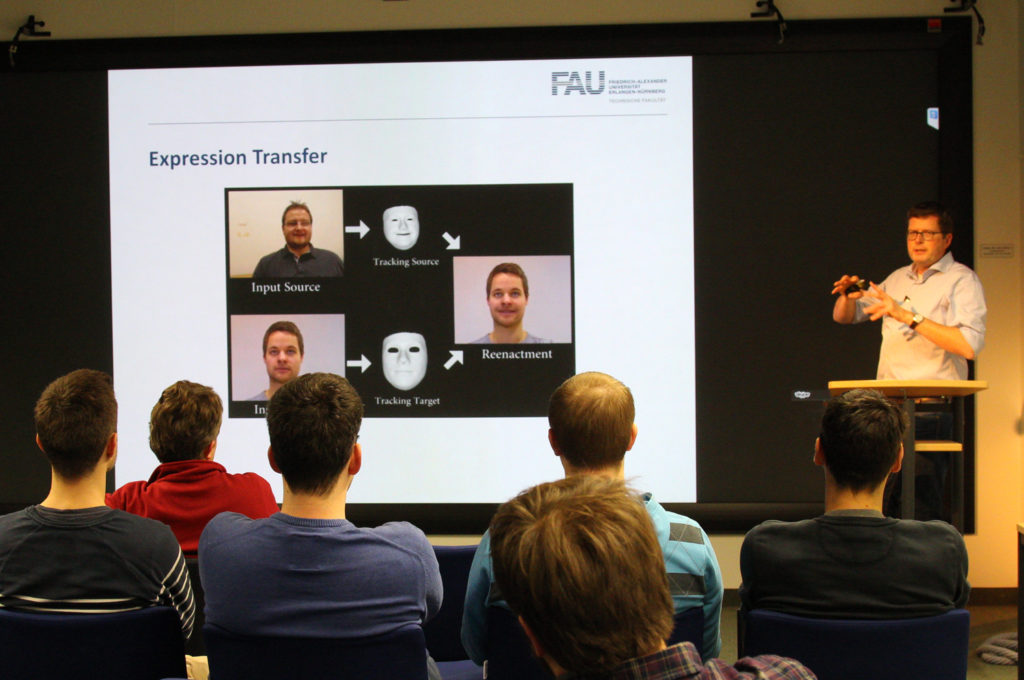 Capturing and Modifying Reality