This year's PhD Retreat was held from 16th to 17th of November 2021. And we were all happy, that we met in-person this time again. Judging by the amount of refusals obtained, we were not the only group of people taking the opportunity to be able to organise an in-person event at a venue, after
nearly two years of it being merely impossible.
However, we were lucky to have found the Evangelische Tagungsstätte Löwenstein to be a suitable spot for us and with the corresponding risk assessments for the travel and the stay, we were good to go.
For many of us PhD students, especially the ones starting their PhD during 'Corona', this was the first opportunity to see each other live. It was important for us to take this chance seriously, so everybody prepared a presentation about their current research state with the focus on collaborations for Funding Period 2 and an outlook on Funding Period 3.
This was the afternoon program on our arrival day right after lunch. Each presentation was followed by a discussion and the results were written to a protocol.

In the evening, we had a beer together while listening to some music and we enjoyed being in company. We took the time to get to know each other better personally and it was great fun! Only one person of our group was missing 😉
For the next day we organised a workshop on communication training with the topic of conviction. The invited trainer Marie-Theres Braun was able to disband the (legitimate, according to their past experience with such workshops) scepticism of some of us after a couple of minutes with her lively and competent character. We were all involved in the workshop by giving small, rather spontaneous presentations using different argumentation types with direct feedback from the trainer and the group. The best part was definitely finding the correct pitch of our voice by eating chocolate! Mmmhhmm!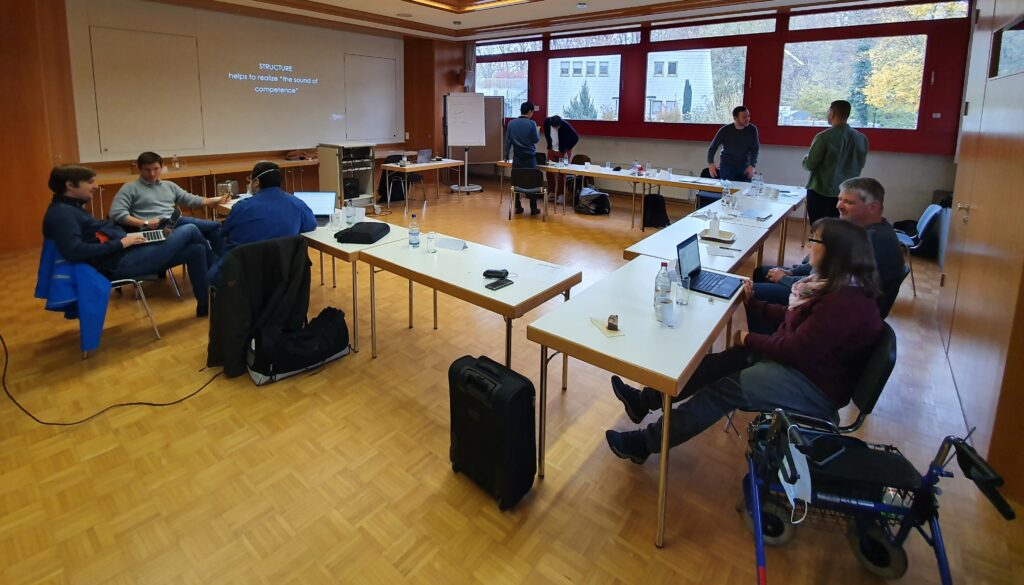 We finished the PhD Retreat 2021 with a final lunch at the venue. Afterwards, everybody began their journey back home.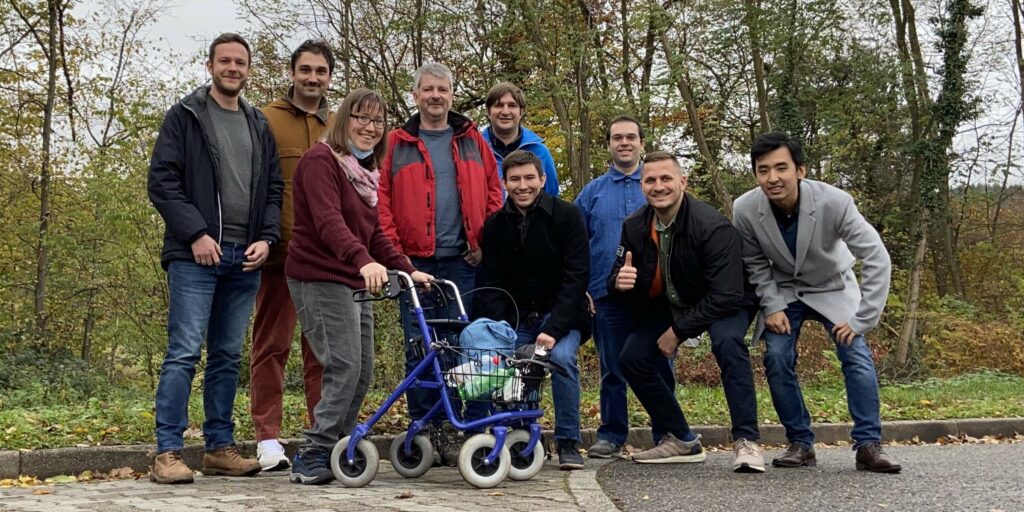 PhD Retreat 2021 – Back to Reality