This year has been different in many aspects, and the activities of the SFB Graduate School haven't been exempt from the impact of the COVID crisis. The originally planned doctoral retreat in May was cancelled, as public life in Germany had come to a halt altogether. In an effort to not entirely miss out on the collaboration, planning and socializing opportunities that the usual multi-day format offers, while still conforming to pandemic restrictions, we decided to hold the event online as a video conference.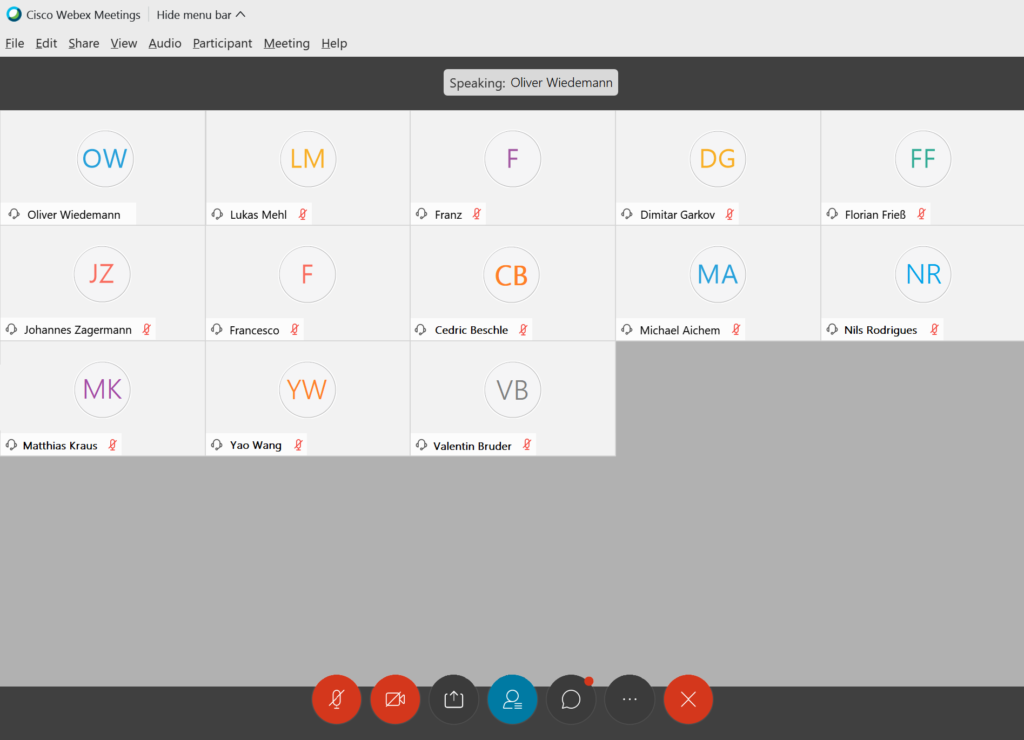 The main goal was to establish and foster collaborations between the students of various research groups at different institutions.
For that purpose, we initially split up in small breakout groups to give quick introductions or updates on our individual projects in the fashion of a "collaboration speeddating".
Prospective peers hereafter had enough time to schedule longer planning talks to work out the details of a collaboration. The idea was to ensure that as many participants as possible leave the retreat with a concrete idea on how to proceed on joint projects with other students within the SFB.
Later in the afternoon, we were delighted to welcome Dr. Priscilla Balestrucci from project C05 (University of Ulm) for a talk on her experience with "User Testing During COVID". This topic highly impacted many projects in the SFB, especially in the human-centered sciences, and it (sadly) doesn't seem to lose relevance in the near future.
At last, we took some time to discuss PhD program related issues and how to communicate them to the TRR Management. Socializing and games sadly had to be postponed due to the advanced time, but will surely be caught up with at the next in-person retreat.
PhD Retreat 2020 Goes Virtual