The second instance of the doctoral retreat took – again – place at the Waldhotel Zollernblick in the beautiful Black Forest from the 4th to 6th of September. The goal of the retreat was to discuss research and collaboration within the SFB-TRR 161 in a relaxed atmosphere.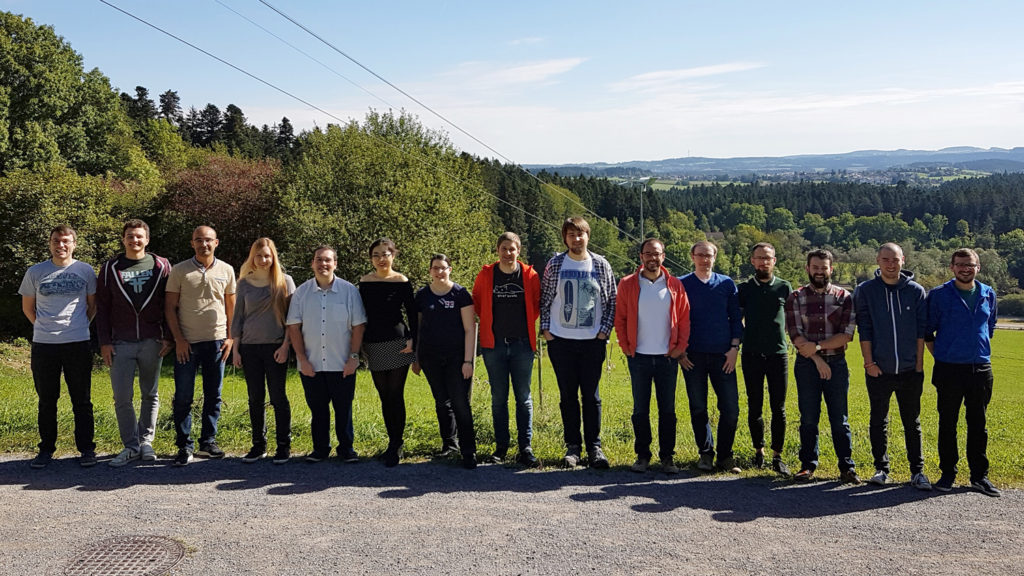 We welcomed new faces to the group, but we were also sad to see colleagues leave. To get everyone on even footing, every present member of our Transregio project presented last year's work in a short talk. Special attention was given to future work and challenges along the way. Here, we focus on collaboration within the SFB-TRR 161 to overcome these challenges.
Since team work is crucial for the success of our research project, team building exercises comprised a majority of the program. In an effort to built the fastest, unsinkable(st) raft there is, teams put in maximum effort to come out on top. In the end, everyone managed to stay dry (except Johannes) thanks to brilliantly engineered boats (see below). I guess this is a good omen for the research cluster itself.
On the second day, we learnt about the origin of barley juice (Thank you John for the awesome tour) and other life lessons, e.g. how to eat kiwis the correct way. Apart from that, we discussed the possibility of provenance management for our research including datasets, papers and implementations as well as ethics approval within task force 3 "User-Oriented Testing Methodologies".
See you again next year!
Second Instance of the Doctoral Retreat