Last February, I went for a three month research stay at the ETH Zürich, Switzerland. I closely collaborated with the research group around Ulrik Brandes on Geistes-, Sozial- und Staatswissenschaften. Their work is closely related to my research within the SFB-TRR 161 at the University of Stuttgart.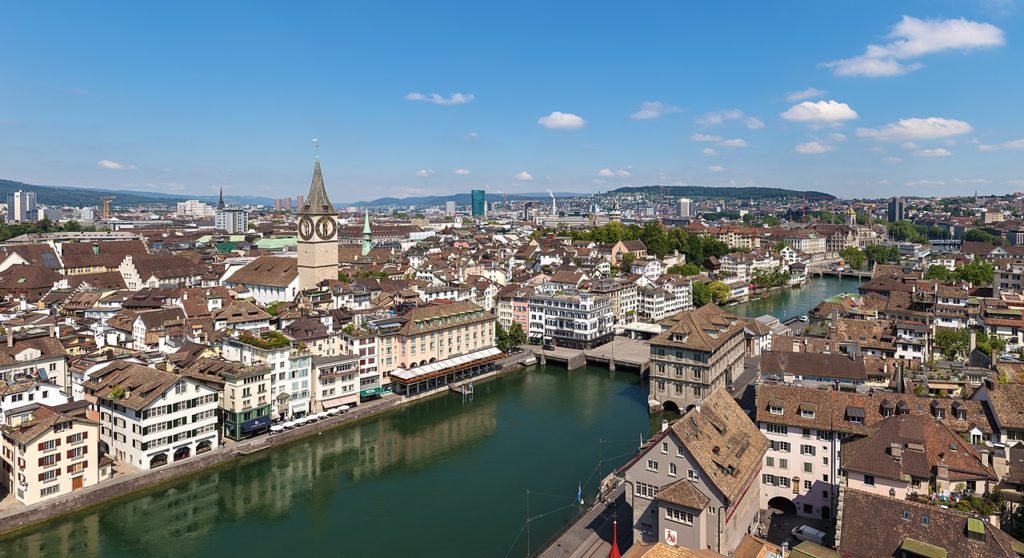 In the collaborative project, we worked on order-statistical measurements for graphs and networks to assess representativeness. I had brilliant discussions with various individuals of the group that helped me develop a mathematical model to determine the representatives of a graph within a set of graphs—we haven't come up with a visualization yet, mainly due to COVID-19 interrupting our collaboration.
It was a wonderful experience to be working in a different group and university, even if finding an affordable flat for less than 6 months in Zürich was a challenge of its own. I would like to thank all the people who made this stay possible (in particular the legal departments of both universities). Ulrik and his secretary Denise gave me a warm welcome and helped me with organizational procedures.
Besides its leading role in research, Zürich is known for its lake, interesting urban development and museums. I spent most of the weekends exploring the historic part of the city, discovering new places and food I did not know about. Swiss people make decent cheese and chocolate! Unfortunately, I missed the chance to go skiing with Ulrik's group. However, I went skiing on my own.
Over all, I can recommend visiting the ETH and Zürich in general. I really enjoyed my time there, despite the stay being aborted by COVID-19.
My Research Stay at the ETH Zürich