This summer, I spent three months at the Ilab at the University of Calgary. My supervisor Sheelagh Carpendale is head of the InnoVis group which is part of the Ilab. I had the opportunity to visit the Ilab through the MIN Program: Mentoring International for Female Natural Scientists at the University Konstanz and which was funded by the Transregional Collaborative Research Center (SFR-TRR) 161. During my time, I worked with five great researchers (Lindsay MacDonald, Phd candidate; Jo Vermeulen, Postdoc; Charles Perin, Postdoc; Wesley Willet, Professor; and Sheelagh Carpendale; Professor) evaluating a website developed and designed by them. The website Canada's Energy Future presents energy data and was developed during a project in cooperation with the National Energy Board of Canada.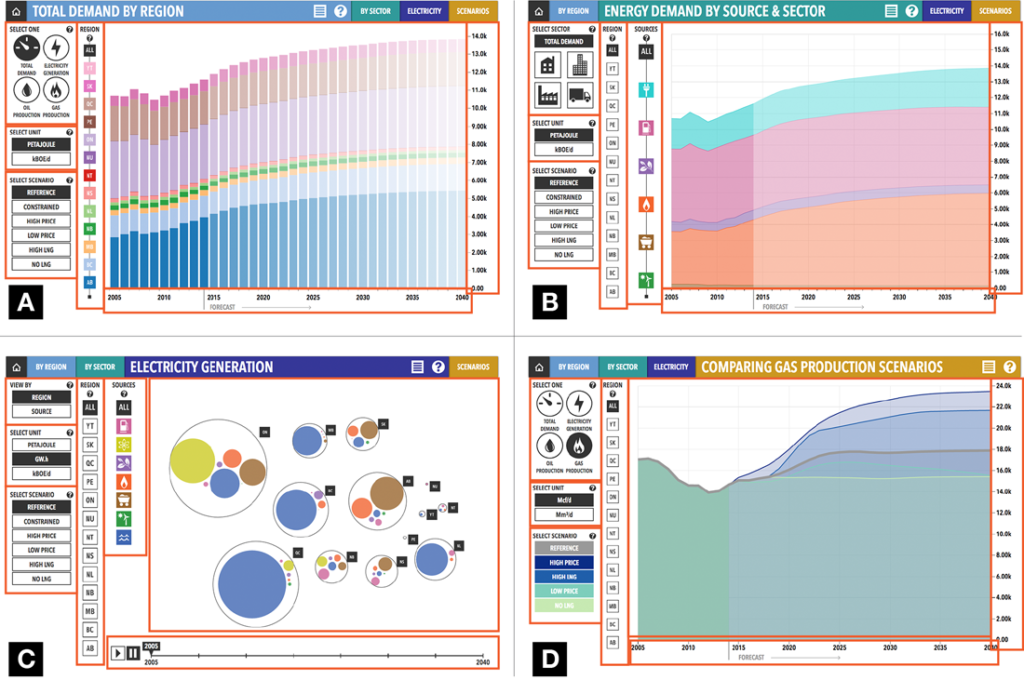 I conducted an eye tracking study, collecting eye movements, interaction data, audio and video recordings. Overall, 24 participants participated in the study – 8 novices, 8 computer science students, and 8 experts. Our goal was to analyze the design of the website and extract user behavior patterns. After three months of hard work, we were able to submit a paper to ACM Conference on Human Factors in Computing Systems (CHI). During my time at the Ilab, I learned a lot about energy production and use in Canada. Also, I know all 13 provinces and territories of Canada now. It was a great experience working with Sheelagh and her team, and these new collaboration will extend into the future.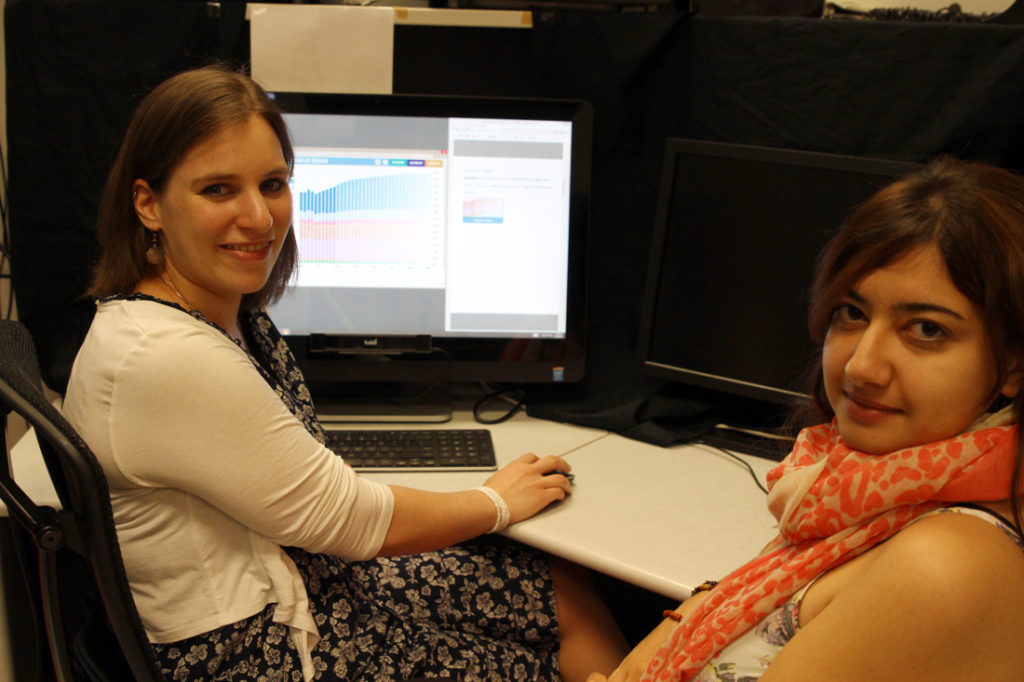 Besides work, I also had time to explore Calgary and the surrounding area. During multiple trips to the Rocky Mountains, Drumhellar, and downtown Calgary I was able to see different landscapes and the beauty of Alberta. The Rocky Mountains are great for hikes, horseback riding, seeing waterfalls, lakes, and in late September I also had the opportunity to see all the beautiful larches turning yellow. The first snow, I fortunately only saw from a distance at the top of the mountains. After visiting Calgary, I was able to extend my time in Canada and had a nice holiday in Nova Scotia and New Brunswick before going to VIS 2016 in Baltimore.