In early June I had the opportunity to join this years EuroVis in Groningen in the Netherlands. This conference is in the top two academic events when it comes to visualization and visual analytics, so I was excited to being able to attend this event. The EuroVis focus a wide variety of topics with experts presenting works ranging from rendering methods to visualization techniques, visual analytics frameworks and extensive evaluations as well as practical applications of systems in many domains.
Together with colleagues from the University of Konstanz I enjoyed a week of learning about the latest research in the field, meeting and socializing with experts from around the globe. On the accompanying EuroVA workshop I presented our latest work on the management of electrical outages (Lessons on Combining Topology and Geography — Visual Analytics for Electrical Outage Management) that was honored with this years Best Paper Award.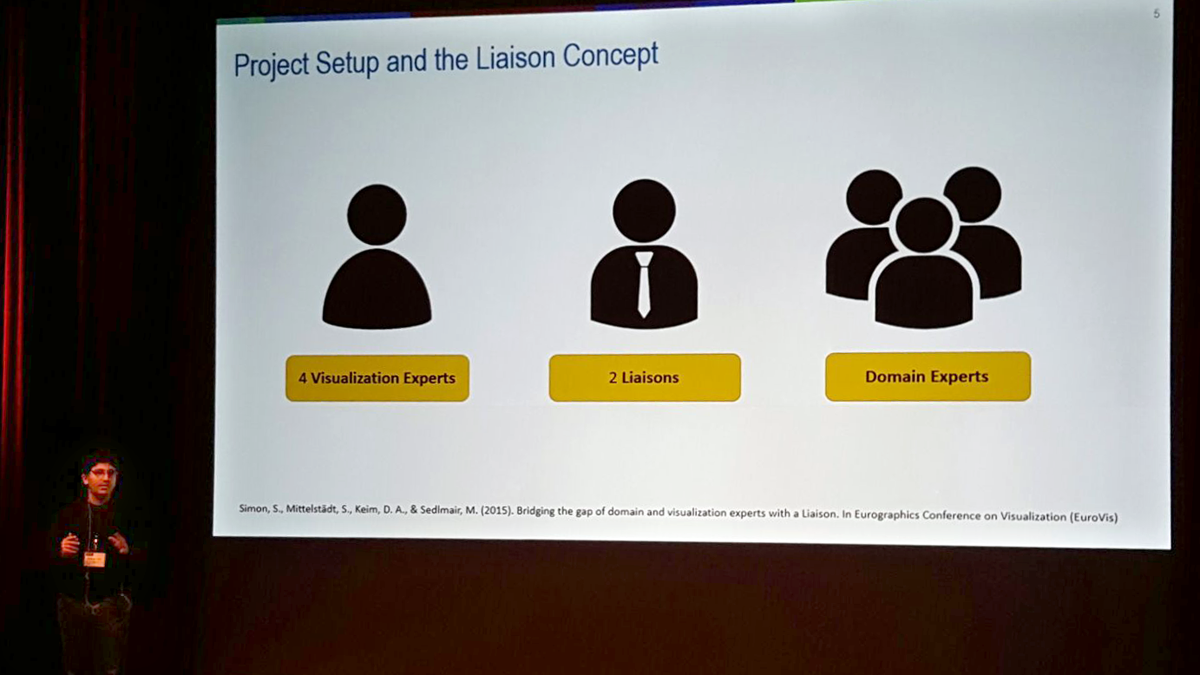 The main conference started with a keynote given by Ander Ynnerman and Alexander Block (Linköping, University, Sweden), in which they presented 3D-Dome based visualizations of accurate scientific datasets from the microcosmos to the astroids in our solar system. They light on some of the technical details and challenges required in creating such a system, and showed that accurate representations of complex datasets can be entertaining for all people in addition to being useful for scientists and engineers.
Among the many great presentations and talks held, one of my favorites was a STAR-Report written by Sabrina Nusrat and Stephen Kobourov (University of Arizona) about the development and properties of Cartograms throughout history and in modern research (The State of the Art in Cartograms). Cartograms are map distortion techniques in which the size of an element represents a certain type of data (e.g. countries with large populations are drawn bigger than than they are on a regular map). In their paper, the authors systematically categorize different types, algorithms and techniques. They evaluate their properties, create taxonomies of tasks and give design and usage guidelines. Since cartograms are widely used in popular media and news reporting this work is interesting outside of academic research.
EuroVA and EuroVis 2016 in Groningen, Netherlands